heavenly homemade cookies
how to get your hands on holy cookies:
HOW IT ALL STARTED...
.
We began our cookie journey in our little kitchen as a fun hobby during the pandemic in 2020, fueled by our recent NYC trip. However, it soon became a flourishing webshop with countless orders! After enjoying huge success at Paardenmarkt, we've now moved to Hoogstraat 79 in Antwerp, with plans for future locations on the horizon!
.
Stop by and pick up a fresh-baked cookie (or box) if you're nearby - your nose will show you the way!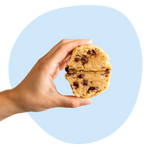 shipping
Craving Holy Cookies but not in Antwerp? We've got you covered, no matter where you are in Belgium, The Netherlands, or Germany. We ship 'em every Monday and Thursday by post!
pick cookies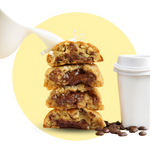 flavors
Calling all flavor fanatics! Prepare to be blown away by our weekly-changing menu of these 14 classic flavors. Each one is lovingly handcrafted to satisfy your cravings and keep you coming back for more!
see flavors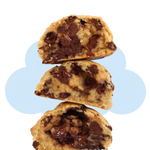 catering & corporate gifting
Looking for cookie packages that will make your special occasion even sweeter? Holy Cookies is here to save the day! Celebrate with our heavenly cookies for a truly unforgettable experience!
get started